Children's Heart Services
The care children receive at the East Midlands Congenital Heart Centre is now located in the Kensington Building at the Leicester Royal Infirmary site. The move enables the service to be co-located with all paediatric services to improve the experience for patients and their families when they need us most.

As part of a larger team we have Paediatric Cardiologists, Congenital Cardiac Surgeons and Paediatric Intensivists

Children's Cardiac Ward - 17 bedded ward

Cardiac Paediatric Intensive Care Unit - 12 bedded ward

Paediatric respiratory and cardiac ECMO service

Children's Cardiac Outpatient department with a 4 ECHO rooms and a psychology room

Children's Cardiac Hybrid Catheter Lab

Children's Cardiac Theatre

Onsite and offsite parent accommodation
To read more about the all new facilities, click HERE.

Kensington Building, Leicester Royal Infirmary, Infirmary Square, Leicester LE1 5WW
0300 303 1573
Adult Congenital Heart Services
Our adult congenital heart disease services are located at Glenfield Hospital where they run alongside the other adult cardiology services.

Specialist adult Congenital Cardiologists

130+ adult cardiac beds

40 cardiac surgical beds

30 adult cardiac/surgical ICU beds

18 Coronary Care Unit beds

Angiocatheter suite with 6 catheter labs – one of these biplane, two with full electrophysiology equipment and one hybrid facility

A dedicated outpatient department for adults with congenital heart conditions

Family accommodation is available onsite at Glenfield Hospital. Details are available from your Specialist Nurse Team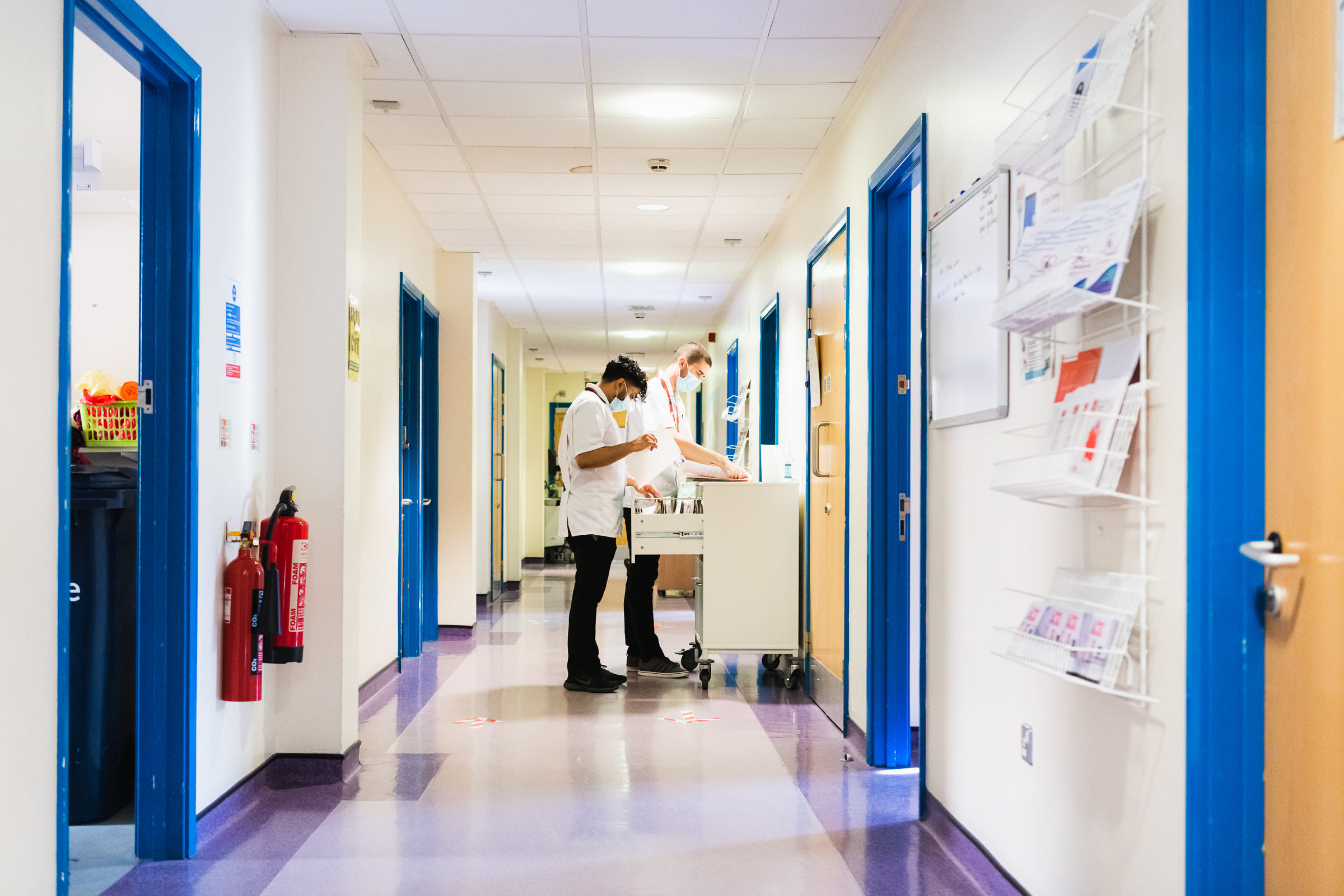 Glenfield Hospital, Groby Rd, Leicester LE3 9QP
0300 303 1573